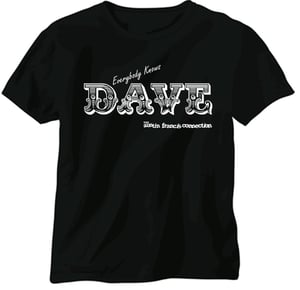 £

10.00
The statement is one of fact. If anyone says they don't know anyone called Dave, they're lying.
And so to celebrate Daves across the country & the World, The AFC have made a shirt to document not just their song "Everybody Knows Dave" but also a trend of modern western society.
Fashioned out of actual material and with a pristine white print, this is a shirt for all AFC fans out there, not simply the Beckhams, Gormans, Vitties and Tennant varieties.